West Bloomfield MI's Top Place to Go For Generator Installation
A Trusted Residential & Commercial Electrical Repair & Installation Professional
At Triple H Electric, we specialize in fixing problems with quality solutions. We have been providing generator installations, electrical repairs and electrical panel upgrades for over 15 years to the Detroit Metropolitan area. We guarantee the best service from our skilled team of electricians and provide quality resources which completes the job done quickly in the most effective way. All of our work has a three year warranty. We can ensure you that our quality of work is the best in the area!
Endless benefits when you upgrade your electrical equipment with Triple H Electric!
There are many reasons why you should consider an electrical remodeling job for your home or business. Some of the most common goals are:
Improving Efficiency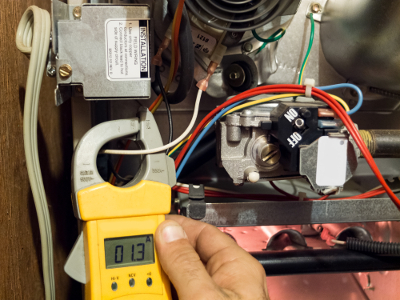 As technology evolves so do the electrical systems for homes and businesses. When remodeling your own electrical system we are able to remove the outdated equipment and replace it with more efficient parts. We then can identify where in the system inefficiencies can lie and arrange them so you are able to live your everyday live without using as much energy. Upgrading to new technology helps your wallet and saves the environment to!
Responding to other Remodels
When you are remodeling your home for other purposes it is a great choice to make sure your electrical system is up to date and upgraded from older technology. By doing this you avoid the risk of disrupting the existing electrical equipment.
---
Stay Safe During Electrical Emergencies With Our Standby Generator Services
There are many homes that install their own generator systems because they can't afford to go without power for even a few hours. Triple H Electric offers generator installation and repair services to West Bloomfield and the surrounding area. Don't let your home go out of power when the grid is out, we are able to protect you from even the worst electrical emergencies.
We understand how important power is to our health and quality of life. When you loss power you can lose heating and air condition, access to medical equipment and other vital resources. We are able to keep all of this equipment running through:
Quality Installation - We are able to assist you no matter how high your power needs are. Triple H Electric carries different sizes and brands of generators with the experienced technicians to install it. With their expertise in wiring we are able to give you a dependable electric network for your home's outlets and appliances.
Improved Efficiency - We can examine and enhance your wiring, appliances and generator which will reduce waste and improve efficiency. Our services can save your money and reduce the strain on your electric sources. Make sure you upgrade your electrical panel every few years because it is a vital part of your electrical system.
We are committed to eliminating all sources of delay that have to do with electric failure. When you install a generator and electrical panel upgrade work, you are able to keep things running smoothly for your family or business. Each of our generators activate as soon as the power is interrupted, allowing you to continue with your daily activities and work. Triple H Electric offers an on-site evaluation. You could be surprised how affordable our services are!
Keep Your Business Running with Our Commercial Generator Services
It can be very beneficial to have a generator for your business. When you lose power you aren't able to contact clients, use internet or even communicate with different divisions of your company. Production at work is stopped until you are able to gain power back from the grid.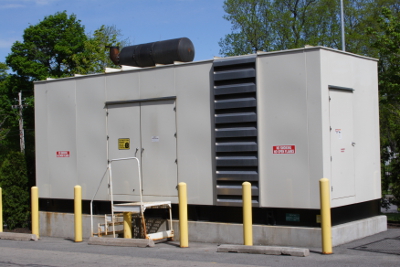 With our wide selection of generators and the expertise to install them, we are able to provide businesses of any size with service so that they are promised power in times of emergency! We are Metro Detroit area's trusted provider of generator repair and installation. We are able to deliver generators to any location near West Bloomfield MI and set them up as quickly as possible. Power can be lost at any time, keep your business running without any interruption by installing a commercial generator from the professionals at Triple H Electric.
---
At Triple H Electric we do it all! For more information on electrical remodeling, generator installation or any other electrical service, don't hesitate to contact us! We will gladly answer any questions you my have about our residential and commercial services